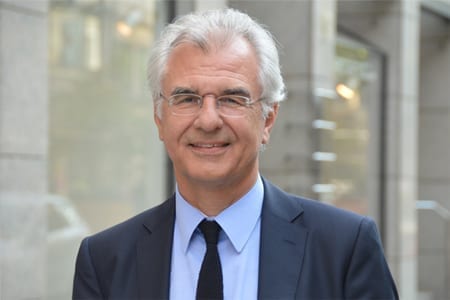 Hanover, August 14, 2019 | The best lawyers in Germany have been listed again this year in the Handelsblatt in an extensive compilation. According to this, the business lawyer Ulrich Herfurth is listed as one of the best corporate lawyers in Lower Saxony. The selection was made in cooperation with the US publishing house Best Lawyers. The ranking is determined by a so-called peer-to-peer survey: the lawyers in question are asked to indicate which lawyers they would recommend if they were unable to represent a client themselves due to time constraints or conflicts of interest.
Herfurth is a business lawyer specialising in advising medium-sized companies and subsidiaries. His commitment to the Association of Family Entrepreneurs is an expression of his particular closeness to family businesses: he was long state chairman in Lower Saxony and now heads the Association's Federal Commission for Competition and Economic Law. The emphasis of his work lies in the consultation to the partner structure, to the enterprise follow-up, with the company of Startups and in the enterprise development. Under Herfurth's leadership, the firm has advised on over a hundred transactions in the area of M&A and equity investments, both for buyers and sellers. As a corporate lawyer, Herfurth also sees itself as having a far greater responsibility to support companies in the challenges of globalization and digitization. For the international business he built Alliuris, a worldwide alliance of commercial law firms with 450 lawyers in Europe, USA, Brazil, Russia, China and India, leading the group for 15 years. With a view to technological change and, in particular, digitization, Herfurth set up the interdisciplinary expert network Indy4 in Lower Saxony. The mission statement of the law firm "Unternehmen, Märkte, Technologie" is thus brought to life.
Ulrich Herfurth is married to Angelika Herfurth, a specialist in family law and international inheritance law. Their two children work in Munich as lawyers in the fields of data protection law and media law.