4|5|3 Law Firm
Barcelona
4|5|3 Law Firm Advocats & Economistes
Av. Diagonal 453bis, 4a  Pl.
ES-08036 Barcelona
Fon     + 34 93 2388888
Madrid
4|5|3 Law Firm Advocats & Economistes
c./ Moreto, 10, bajo izqda.
ES-28014 Madrid
Fon    +34 91 564600
Mail     info@453legal.com
Web    www.453legal.com

Languages: Spanish, English, French
Contact Person: Toni Fitó Baucells, Managing Partner
José Manuel Rey (Madrid office Managing Partner)
Marc Lozano
Mariano Roca
Javier Corrales Mills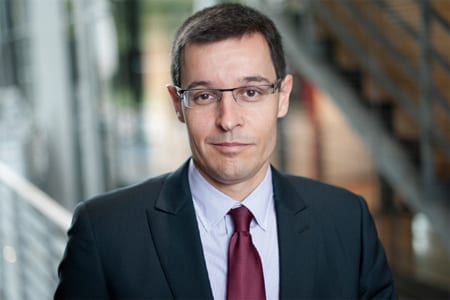 4|5|3, formerly Marco Legal, was founded in Barcelona in March, 2000 and has grown significantly during its first decade, by recruiting, developing and retaining the best people. We strongly believe our people are the key of our success. Our lawyers take great pride in their fundamental legal skills and all are expected to be exemplary professionals with consummate experience in their particular discipline. Thus, we make sure the quality of client service offered by our firm is 100% guaranteed.
Our mission: Building strong, substantial and lasting client relationships has always been and remains one of our main objectives, together with offering a comprehensive legal service to address our clients' business needs at all times.
It is our in-depth understanding of clients' businesses and needs that enables us to deliver the quality of advice and service they expect. We believe this is the only way to be effective in solving their legal and business challenges. And, of course, by keeping close to our clients we can proactively identify better ways to help them achieve their ambitions.
About our business: Our work is divided into three broad divisions: Corporate Law and Commercial contracts (including IP and Information Technology Law), Tax planning and Labor legal advice.
In addition, we offer clients extensive litigation experience in trial, appellate and arbitration matters. Main practice areas include general and commercial litigation, white collar criminal defense, international commercial arbitration and dispute resolution.