Madrid, 05 July 2019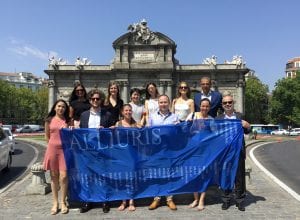 | This year, the International Summer School took place in Madrid. From the 2nd to the 6th of July young lawyers from Europe, Asia and the Americas attended the academy hosted by the law firm 4 | 5 | 3, Spanish member of our group.
Current topics such as Security Data Breaches and big data in the law industry were covered. Moreover, the participants also participated in workshops about taxation and legal English skills. The balance between the academic work and social events was perfect. The participants enjoyed the sunny days to go sightseeing and get to know each other better.
We thank our hosts from 4|5|3 for the great organization and warm welcome to the young lawyers!