Romo Paillés, S.C.
Mexico City
Romo Paillés
Blvd. M. Ávila Camacho 24 Piso 4
Col . Lomas de Chapultepec
C.P. 11000
Mexico City
Fon:   +5255 5249-9600
Fax:   +5255 5249-9601
Mail:   erey@rpg.com.mx
Web:   http://www.rpg.com.mx/
Languages: Spanish, English
Contact Person: María Esther Rey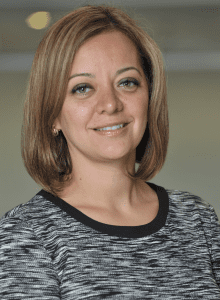 The world of business opportunities requires efficient legal services. Romo Paillés has had a clearly defined commitment to service and the optimal assets to assist its clients. During the past 20 years, the firm has provided personal, efficient, timely and effective legal services that enable its clients to seize business opportunities, creating long-lasting and trustworthy relationships. The firm has a highly organized legal team with partners who participate actively and personally, allowing clients to reach business goals efficiently from a time and cost perspective.
The firm's experience in domestic and international transactions allows it to design practical legal alternatives tailored to its clients' unique goals. Likewise, the understanding of its clients' business and their legal needs allows the firm to implement and negotiate customized solutions to meet such needs. The firm's rapid response and constant availability help its clients to turn opportunities into successful businesses.
The firm specializes in Mergers & Acquisitions, Real Estate & Hospitality, Banking & Corporate Finance, Project & Equipment Finance, Public Bidding & Privatisations, Workouts & Debt Restructuring, and General Corporate Law. Given its excellence, Romo Paillés has been recognized by important organizations such as Chambers & Partners, Legal 500, CorporateINTL and Pro Bono Leading Light.
Romo Paillés' clients include foreign and domestic companies and private equity funds, who are active in the housing, leisure, construction, banking, investment, telecommunication, transportation, service, manufacturing, and technology development sectors.