Farthouat Avocats
Languages: French, English, Spanish
Contact Person: Nicolas Boulay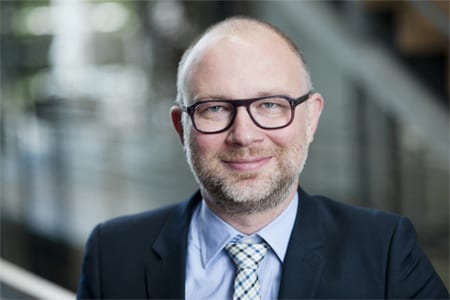 FARTHOUAT AVOCATS has established its reputation over more than thirty years in the field of civil and criminal litigation. Comprising more than a dozen advocates (partners and staff), the firm now has very solid expertise in complex litigation and is also widely recognised for its ability to defend and advise its clients in all fields of business law and economic / employment law in an advisory capacity and in pre-litigation, litigation, arbitration and mediation. The firm mainly advises French and foreign companies (industrial groups, SMEs, investment funds and banks) and public sector players / entities.
As a founding member of the Alliuris international network of firms in Europe and around the world that share its high standards and values, FARTHOUAT AVOCATS assists its French and foreign clients with transnational issues. Its regular appearances before the courts and supervisory authorities and its committed membership of professional associations and institutions form the basis of its advocacy practice and contribute to the firm's reputation.
FARTHOUAT AVOCATS is a people-friendly, independent firm that operates more effectively by combining the complementary skills of its partners and staff.
Cabinet Juridique Saône Rhône
1 Avenue du Chater – BP 33
F-69340 Francheville
Fon + 33 4 72383160
Fax + 33 4 78348162
Mail avocat@saone-rhone.com
Web www.saone-rhone.com
Languages: French, English
Contact Person: Jean-François Chronowski
Fondé en décembre 1964 sous la forme d'une S.A, puis transformé en Société d'Exercice Libéral par Actions Simplifiée, le Cabinet Juridique Saône Rhône (CJSR) est profondément ancré depuis près de 50 ans dans le tissu économique régional.
Régulièrement distingué par la revue Décideurs Juridiques, et notamment en 2008 à Paris par la remise d'un Trophée d'Argent, le CJSR, fort de son effectif de 45 collaborateurs, exerce, sur 1000m2 à Francheville, les activités de conseil, d'assistance, de rédaction des actes juridiques, dans les domaines du droit des Affaires, des Sociétés, du Travail, et Fiscal, tant pour les entreprises que pour les organismes à but non lucratif.
Son activité dans le domaine Contentieux, essentiellement en droit du Travail, http://www.saone-rhone.com/avocat-fiscaliste-lyon.php droit Fiscal et droit Commercial, est majoritairement réservée à sa clientèle d'entreprises.
Le Cabinet Juridique Saône Rhône a favorisé, au fil des ans, l'intégration parmi ses associés de collaborateurs motivés issus de ses rangs.
La structure intègre ainsi, parmi ses membres, la troisième génération d'associés.