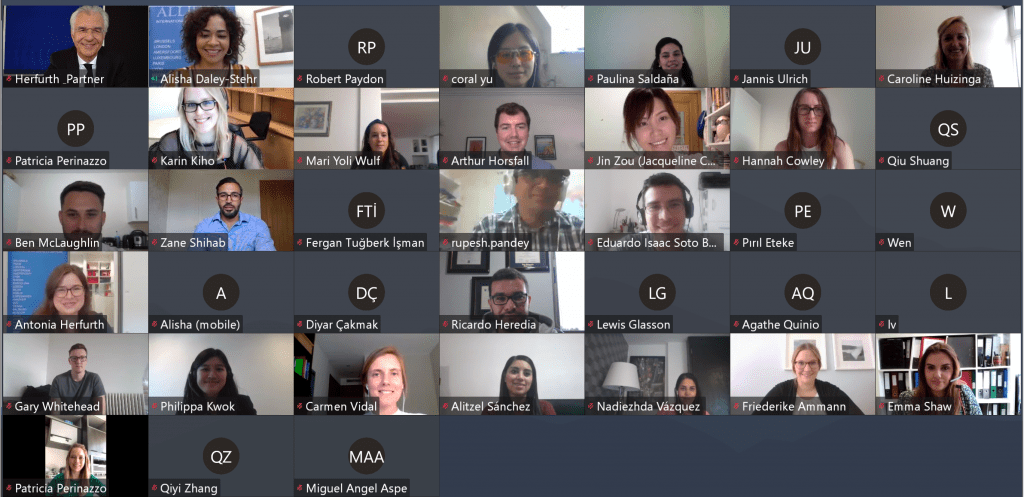 Hanover, 24. July 2020 | This year  the Alliuris Academy Summer School took place online from 20 – 24 July 2020. Due to the Covid-19 pandemic, unfortunately, there could not be a personal meeting, but instead of missing the conference, Alliuris had its first virtual Summer School. It was organised by Herfurth & Partner.
This new format of the Alliuris Academy was of great interest for the young lawyers, since there were 43 registrations from twelve countries all over the world – from China to Mexico.
Because of the current situation, this year's program was about "Corona Epidemic – Catalyst of Digitalization". The participants listened to presentations about the Corona epidemic as force majeure, work from home, business platforms, artificial intelligence and had an update on international data protection. The interesting and very up to date program was enriched by speakers from the UK, the Netherlands, India and Germany.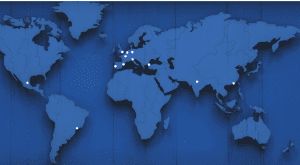 Although the participants enjoyed the Summer School, due to the virtual format there was no real social part of the conference this time. But hopefully we can catch up on it in a later stage in the future. Because Alliuris conferences are not only intended to be a source of know-how but also a platform for good personal cross border relations among the attendants – the strength of the Alliuris group.