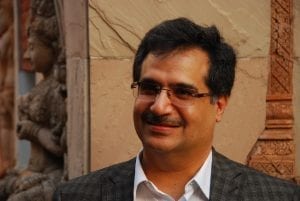 New Delhi, February 2nd 2017 | The 3rd International Competition Law Conference on important topics covering all aspects of Indian and Foreign Competition Laws was in New Delhi on November 12th 2016. It took place under the guidance and support of Competition Appellate Tribunal and Competition Commission of India.
Competition Law is a growing discipline and the deliberation would influence the field of policy making and business. The Conference aimed to contribute to the evolving jurisprudence of Competition Law and sought to develop future policy on the management of impending concerns by stimulating discussion and the exchange of ideas between various professionals, academics, researchers, policy-makers, consultants, practitioners, government officials and students from competition-related fields.
Some of the most distinguished practitioners of Competition Law (both from private practice, Judges and Regulators) joined the conference and spoke on various topics.
Mr Atul Dua Partner at Seth, Dua & Associates, Alliuris' partner firm in India, was one of the speakers. Mr Dua's professional experience spans more than 28 years with leading law firms and multinational accounting and consulting firms. His forte is Anti-Trust & Competition Laws, Transaction Structuring, International Trade and Taxation. During his professional career, Mr Dua has gained extensive experience in advising multinational and Indian corporates in cross border trade and structuring their investments in India.