TGC Corporate Lawyers

Warszawa
ul. Hrubieszowska 2
01-209 Warszawa, Poland
Fon     +48 22 295 33 00
Fax      +48 22 295 330

Wrocław
ul. Strzegomska 142A
54-429 Wrocław, Poland
Fon     +48 71 733 1300
Fax      +48 71 733 1301
Mail      wmarczyszyn@tgc.eu
Web     www.tgc.eu
Languages: Polish, Czech, Slovak, English, Russian
Contact Person: Wojciech Marczyszyn, CEO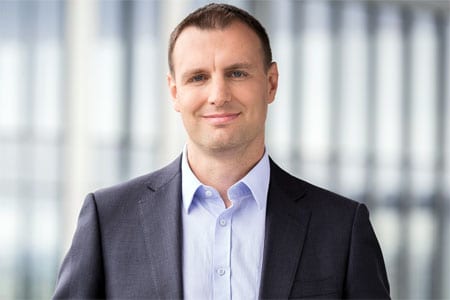 TGC originated in 1904 as a tax and fiscal advisory partnership in the City of London. As a legal practice, TGC has existed since 1978 and the firm opened its first office in Poland in 1990. During Poland's economic and political transition, international investors taking advantage of the opportunities opened to them by a newly emerged CEE markets were in need of professional legal services. TGC's Polish office was created in response to demand of the UK investors for legal services in Poland.
TGC Corporate Lawyers as a trusted and knowledgeable advisor on the Polish, Czech and Slovak markets have supported business activities of its clients for over 25 years. Today, in addition to our head office in Warsaw, TGC offers legal services in Wrocław, Łódź, Cracow, Prague, Brno and Bratislava where teams of qualified legal professionals stand ready to assist you.
TGC team of Polish and international lawyers with adequate legal qualifications and an in-depth market knowledge offer its clients legal support of the highest quality. TGC lawyers have a unique depth of expertise in a local industry sectors as well as international business environment what helps us to devise optimal legal and financial solutions that work well for our clients.
We advise our clients in the area of corporate law, mergers and acquisitions, litigious and arbitration proceedings, real estate transactions, administrative law, finance law, labour law, intellectual property law, tax law and other disciplines.
OUR SERVICES:
Real estate
Dispute resolution
Company law
Bankruptcy and restructuring
Business law
M&A transactions
Intellectual property rights
Unfair competition, protection of competition and consumers
Company Secretarial Services
Labour law
Personal data protection
PFRON (National Disabled Persons' Rehabilitation Fund)
Services for foreigners
Shelf companies
OUR INDUSTRIES:
Banking and finance
Energy industry and extraction of resources
Trade
Logistics and transportation
Automotive Sector
Real estate
Industry and civil engineering
Professional services